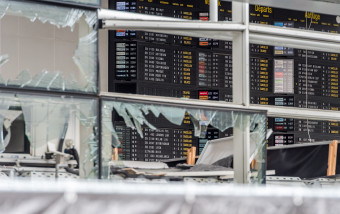 PARIS (AP) Security officials have told The Associated Press that the Islamic State group has trained at least 400 attackers and sent them into Europe for terror attacks.
The network of interlocking, agile and semiautonomous cells shows the reach of the extremist group in Europe even as it loses ground in Syria. The officials, including European and Iraqi intelligence officials and a French lawmaker who follows the jihadi networks, describe camps designed specifically to train for attacks against the West.
The officials say the fighters have been given orders to find the right time, place and method to carry out their mission.