KIOWA, Kan. (AP) – Authorities estimate that a wildfire has burned 625 square miles in Oklahoma and Kansas.
Preliminary estimates from the Oklahoma Forestry Services say about 220 square miles have burned in Oklahoma and 405 square miles in Kansas. The worst damage in Kansas is in Barber and Comanche counties, where the fire continues to burn Thursday.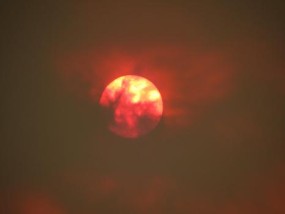 Forestry Services spokeswoman Michelle Finch-Walker says crews are surveying the wildfire by aircraft Thursday morning and more concrete numbers will be available once that's complete.
An emergency management official said earlier Thursday that the fire had burned more than 300 square miles in southern Kansas.