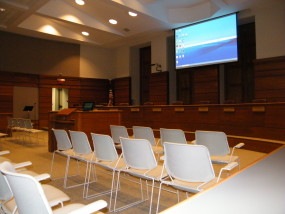 Findings of a steering committee, took Manhattan City Commissioners to the streets Tuesday night.
Director of Public Works, Robert Ott shared the findings of a street  maintenance steering committee report with commissioners during a bi-weekly work session.
The report examined funding for maintenance issues, scope, and duration of a potential tax increase.
The report revealed that the steering committee suggested a 0.20% sales tax increase to finance street maintenance for a 10 year period.
The commission will revisit the topic in April.