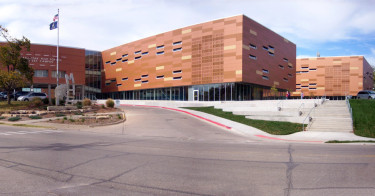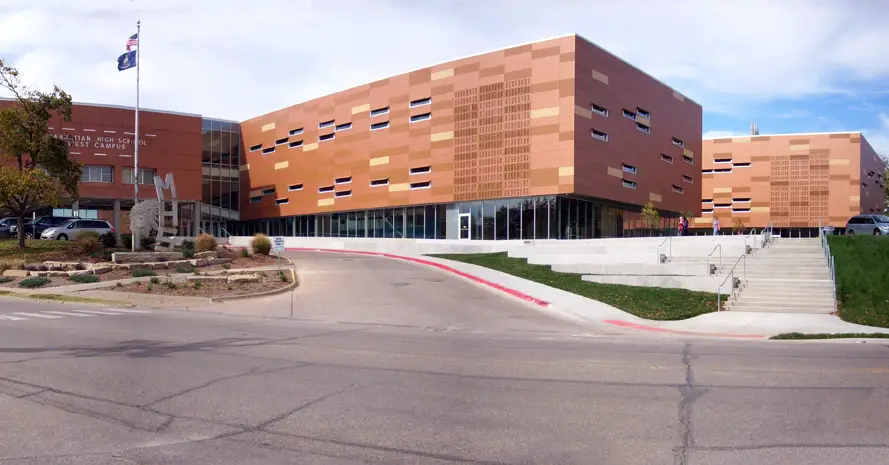 Manhattan fire crews responded to Manhattan High's West Campus Wednesday morning.
Crews were originally dispatched for what was believed to be a carbon monoxide alarm.
First responders focused their investigation on a culinary kitchen classroom that has gas ovens, three of which had unlit pilot lights.
The area of E hall was evacuated and classes were moved to the school's auditorium as a precaution.
10 students/staff who reported symptoms were cared for by the school nurse and examined by emergency crews, no medical issues were found.
Westar Energy and Kansas Gas Service were contacted about the incident, with no carbon monoxide being detected.
An all clear was called just after 9:15 a.m., Wednesday.
---
UPDATE 9:21 a.m. – MFD has called an all clear. There was a gas odor in E Hall – Westar and Kansas Gas Service have been contacted. All E hall classes have been evacuated to the auditorium as a precaution.
UPDATE 9:06 a.m. – Superintendent Bob Shannon says fire crews are on the scene and investigating an odor. Proper precautions are being taken. MFD confirms no patients at this time.
Manhattan fire crews are responding to Manhattan High's West Campus following a carbon monoxide alarm set off in the home economics room.
The area is being evacuated, with several people having reported symptoms.
Those with symptoms are currently being cared for by the school nurse.
KMAN will continue to update you as information becomes available.