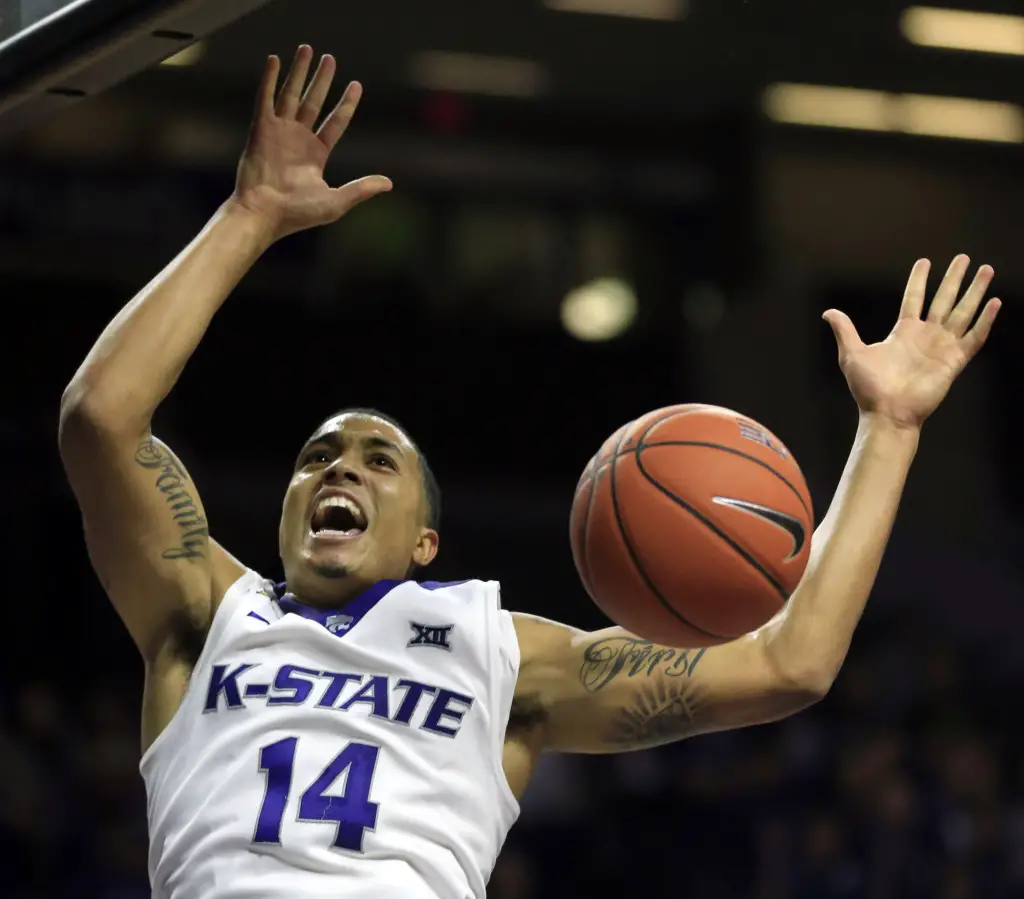 Kansas State's basketball season hasn't gone according to plan. But that didn't stop its senior class from leaving Bramlage Coliseum on a high note Wednesday night.
The trio of Justin Edwards, Stephen Hurt and Brian Rohleder bid farewell to their home arena by knocking off TCU in dominant fashion, 79-54.
"We said it was a big game and we prepared like it was a big game," K-State coach Bruce Weber said. "It was a nice night. We played with energy and made plays."
Fittingly, it was Edwards that got things rolling. After trailing 4-0 out of the gate, K-State went on a 14-0 run that featured a pair of three-pointers by the Toronto, Canada native.
It was just the beginning of one of the best shooting performance this season. The Wildcats seemingly could not miss, whether from the paint or outside, and finished the first half a white-hot 76.2 percent from the field.
Barry Brown drained three threes in the opening period, during which K-State's lead ballooned to 20 points.
Even Rohleder got in on the barrage. His buzzer-beating jumper before halftime gave the Wildcats a 47-28 lead and doubled his point total for the season.
"It was a fun moment, and definitely one that I'll never forget," Rohleder said.
Brown led K-State (16-14, 5-12 Big 12) with 15 points all on three-pointers, while Edwards, Wesley Iwundu and Dean Wade joined him in double figures.
Rohleder and Hurt scored four points apiece.
The Wildcats weren't as sharp in the second half, shooting 40 percent and committing eight turnovers, but TCU was unable to make any legitimate run. The outcome was never in question.
As a result of the lopsided score, all three seniors came out of the game early to standing ovations. Weber said it was a priority to make the night about them.
"Down the stretch, I wanted everyone to get a chance to play," he said. "I'm happy for the seniors. This was their night."
The Horned Frogs (11-19, 2-15) were led by Chaunsey Collins, who scored 11 points. TCU is now 1-35 in Big 12 road games since joining the conference.
K-State will conclude its regular season with a road trip to Texas Tech on Saturday, before heading to Kansas City for next week's Big 12 Championship.