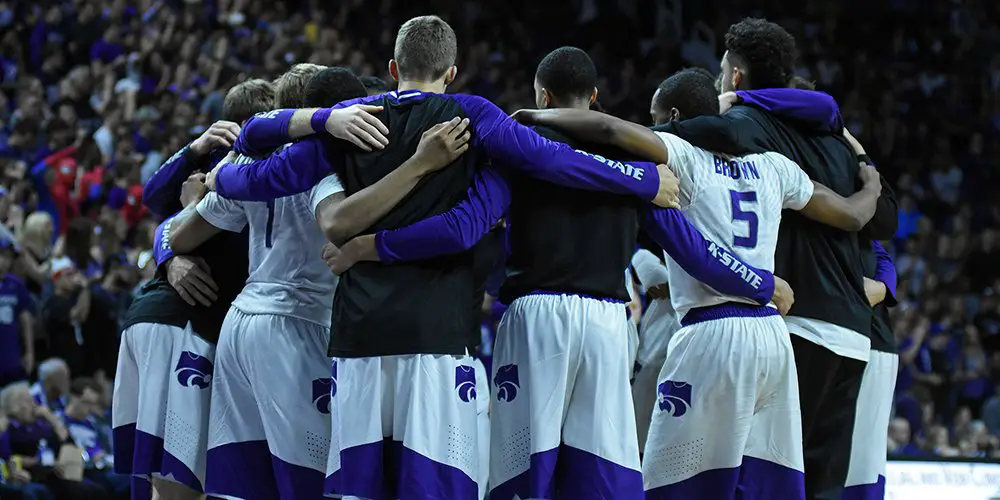 Kansas State will not return to the hardwood this season. The school announced that it will not accept an invitation to play in a postseason tournament after being left out of the NCAA Tournament and National Invitation Tournament, the fields of which were announced Sunday evening.
In a release by the school, K-State coach Bruce Weber expressed disappointment.
"We fell short this season in reaching our goal of playing in the NCAA Tournament, and although we were disappointed to not be selected for the NIT, I am proud of our players for their hard work and perseverance throughout this season," he said. "After we take a short break for our student-athletes to recover physically we will begin preparations for 2016-17, including training for our international trip to Switzerland and Italy in August."
The Wildcats finished the year with a 17-16 record, falling to No. 1 Kansas in the Big 12 tournament quarterfinals last week.
K-State hoped to be chosen to play in the NIT, but after being left out, the options were down to three insignificant postseason tournaments. It is not uncommon for teams from major conferences to decline those bids; LSU did the same earlier Sunday night.
Three seniors, Justin Edwards, Stephen Hurt and Brian Rohleder, have concluded their Wildcat careers.