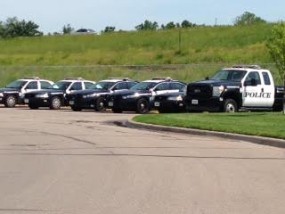 Riley County Police have released the results of a recent school zone enforcement operation. As previously announced, from February 29th to March 13th Law Enforcement agencies across Kansas, Missouri, and Oklahoma participated in a traffic safety operation to reduce teen driver related fatal collisions. In 2015, 13 teens lost their lives due to car crashes in Kansas; 40% of those teens were not properly restrained.
In an effort to change this trend, the Riley County Police Department and Kansas Highway Patrol participated in the tristate safety operation by focusing their efforts on traffic violations within school zones. The traffic violations that officers were focused on deterring consisted of speeding, texting and driving, and failing to buckle up.
The results of the school zone enforcement operation  indicated 47 Seatbelt Violations, 25 speeding violations, and eight other unspecified issues.
###
A Manhattan man faces a no bond warrant following his arrest Wednesday evening. Jazrick Black, 31, was taken into custody at approximately 5:00PM on a failure to appear warrant issued by the Manhattan Municipal Court in the 1500 block of Hayes Drive.
The failure to appear warrant stems from a prior offense of driving while suspended.