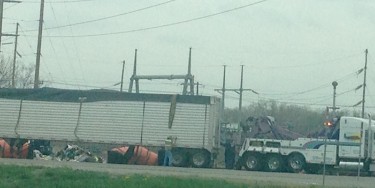 A tractor-trailer rig overturning at the eastern intersection of McCall Road and Highway 24 reduced eastbound traffic on Highway 24 to one lane for more than six hours Wednesday.
The outside eastbound lane of Highway 24 also known as East Poyntz Avenue between Levee Drive and Enoch Lane was closed from about 7 a.m. until shortly before 1:30 p.m.
 There were no injuries reported in the accident.