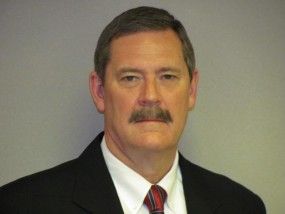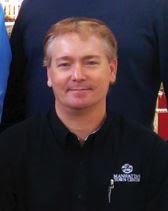 When Manhattan Town Center opened on October 26, 1987, the mall's first security director, Allen Raynor, had already been working to create a safe, secure and friendly experience that endures three decades later.
An Army veteran and retired Riley County Police captain, Raynor implemented state-of-the-art procedures utilizing off-duty and retired law enforcement officers.
"Everything we do entails marketing," said Raynor. "Our highly skilled security team has always proven to be our greatest public relations asset for customers and tenants alike."
Raynor's leadership and vision later blossomed into being named General Manager of the Manhattan Town Center in 1999.
"My involvement over the last four decades with Fort Riley, Riley County Sheriff's Department/Riley County Police Department, the Manhattan Town Center, and the Manhattan-Kansas State community has not been just a job to me," said Raynor. "It has been a total way of life for me and my entire family, and a lifelong commitment. Although it will be difficult to turn the page and walk away from all of the constituents, friends, and long list of supportive co-workers, I can do so knowing that the Manhattan Town Center will continue to be the pinnacle of community I have always strived for it to be."
Raynor retired as General Manager on March 31, but will remain as a consultant to the property until the end of May.  Brad Simonsson, Assistant General Manager/Property Accountant, will take over as General Manager on April 1.
"Perhaps the greatest attribute of Allen's that I'd like to emulate is his commitment to the greater good of the community," said Simonsson "Allen has always pointed out the many benefits of living and working in the Flint Hills region. His love of community has helped guide his leadership decisions here at the mall.  I'll work hard to further that commitment."
Manhattan Town Center is located in the heart of downtown Manhattan and is home to Dillard's and JCPenney plus 70 specialty stores and restaurants. Coming this fall, Carmike Cinemas with IMAX.