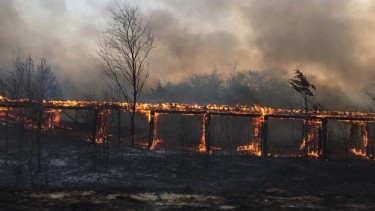 KIOWA, Kan. (AP) Authorities say a wildfire in south-central Kansas still poses a threat but conditions are improving in the two counties most affected.
Ben Bauman, director of public affairs for the Kansas Department of the Adjutant General, said in a statement early Thursday that the fires in Comanche County were under control. Fires in adjacent Barber County have improved but are still being monitored.
Bauman says the fire went around the town of Medicine Lodge, where authorities had said earlier that up to 1,000 structures were threatened. One home and outbuilding were destroyed on the outskirts of town.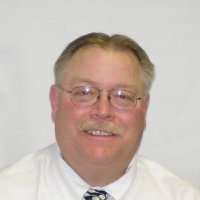 The fire started in an Oklahoma border county Tuesday and moved into Kansas. It has burned nearly 110 square miles. Gov. Sam Brownback has declared a state of disaster emergency for some areas, authorizing state resources to assist.
KMAN spoke with Manhattan Emergency Director, Pat Collins in regards to the fire.
This slideshow requires JavaScript.