Rock Creek Schools Superintendent Darrel Stufflebeam will be taking a job as the superintendent of USD 469 in Lansing.
Stufflebeam made the announcement via email to Rock Creek staff Sunday night and forwarded the message to KMAN.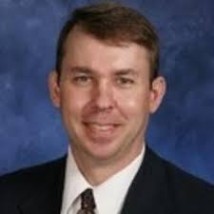 "As you know, I have looked at a few new opportunities and challenges over the past few years," he said in the email. "Lansing USD 469 has offered me their superintendent position and I have accepted it. Lansing is a 5A district on the north side of Kansas City, Kan., and has an enrollment of about 2,600.
They will make the announcement Monday morning so I wanted to make sure you heard it from me first."
According to a post from the City of Lansing's Facebook page announcing the hire, Stufflebeam will start July 1 after the retirement of Dr. Randal Bagby, who has served Lansing Schools for 12 years. It also said during a special meeting of the Lansing Board of Education Friday evening that the board voted 7-0 to extend an offer to Stufflebeam.
"The Lansing Board of Education is confident that Dr. Stufflebeam is the best choice from the five exceptional candidates that interviewed as finalists," the post said. "The Board of Education carefully considered feedback from teachers, students, staff, and community members during the extensive and thorough hiring process. Lansing USD 469 Board of Education welcomes Dr. Darrel Stufflebeam and his family to Lansing Public Schools and looks forward to continued educational excellence."
Stufflebeam said he plans to work closely with the next Rock Creek superintendent for "as long as it takes to ensure a smooth and effective transition."
"The past 11 years with you have been the joy of my life," Stufflebeam said. "We have accomplished a lot together for the kids of Rock Creek so this move is bittersweet for me. My gratitude, affection, and respect for you is boundless."
Stufflebeam will be live on KMAN Wednesday morning on "In Focus" starting at 9:06 a.m.