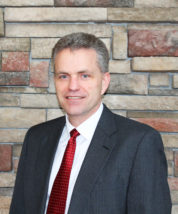 Via Christi Hospital has named a new leader.
According to a press release from the hospital, experienced administrative leader in Catholic healthcare, Bob Copple will become senior administrator for the Manhattan hospital.
Copple has held the position of president and chief executive officer of CHI's Memorial Community Hospital & Health System in Blair, Nebraska since 2013.
"Our Via Christi Hospital in Manhattan has a strong history of providing high quality healthcare services to the community," said Todd Conklin, chief operating officer for Via Christi Health. "I am confident that under Bob's leadership, it will continue to serve this important and growing community with distinction."
Copple will begin work May 23, succeeding John Broberg who announced his retirement in January.