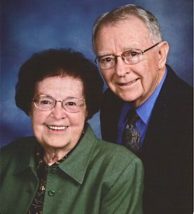 A Manhattan couple injured in an early April car accident have died.
Ronald Montgomery, 81, died from his injuries Monday. His wife, Marlene Montgomery, 78, passed away on April 7.
The couple were injured in an accident in Topeka.
The Kansas Highway Patrol reported a vehicle ran a stop sign at I-70 one mile east of Marshall Field and hit the couple's car as it exited the interstate.
The Montgomery's held the right of way.
Funeral services will be held on Saturday.