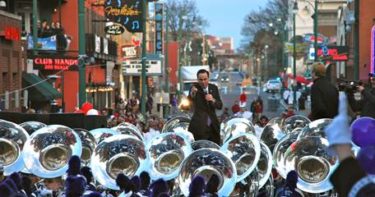 Kansas State University has penned athletic director John Currie through 2022.
The agreement extends Currie's contract two years through June 30, 2022, with his annual salary remaining unchanged at $775,000. Under the new agreement, Currie will receive a $100,000 retention incentive on June 30, 2017. He is also eligible for additional retention incentives of $275,000 in 2021 and $325,000 in 2022 should he remain in his position through June 30 of those respective years.
"Under John Currie's leadership, K-State has realized our aspirational goal of building a Model Intercollegiate Athletics Program," said Kirk Schulz, outgoing university president. "From my work as an NCAA and Big 12 board member, I can attest to the high regard our peers have for John's leadership. Our athletic programs reflect the high level of quality that a top public university deserves."
Newly welcomed interim president Gen. Richard Myers agreed.
"I fully endorse the board and President Schulz's recommendation and appreciate John making this commitment to K-State during a time of leadership transition," Myers said. "It has been impressive to see the growth of our athletics department under his leadership, and I look forward to working with John and his staff as we continue to strengthen what is already a strong relationship between intercollegiate athletics and the university community."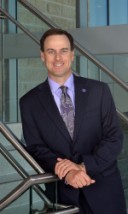 Since Currie's introduction as director of athletics in May 2009, the Wildcats' athletics program has experienced a seven-year period of athletic, academic and fundraising excellence that ranks among the best in school history, according to the athletic department's press release on the extension.
Under Currie's leadership, K-State has evolved into one of the NCAA's most financially solvent programs while initiating $210 million in comprehensive facility improvements – all privately funded with zero state tax or university tuition dollars – including the new Vanier Football Complex, West Stadium Center at Bill Snyder Family Stadium, Ice Family Basketball Center, Intercollegiate Rowing Center and Mike Goss Tennis Stadium.
"Our family is grateful to belong to the K-State family and call Manhattan home," Currie said. "While much progress has been made across the department over the past seven years toward our vision of a Model Intercollegiate Athletics Program, I believe that even better days are ahead for K-State Athletics. Mary Lawrence and I look forward to continuing to serve the Wildcat faithful and help usher in a new era for Kansas State University under the leadership of General Myers."
Athletically, Currie's tenure has been marked by across the board success including six straight bowl appearances in football, Big 12 Conference championships in football, men's basketball and baseball, 45 individual Big 12 and eight NCAA titles in track and field, five men's basketball NCAA Tournament appearances, three in women's basketball and four each in volleyball and baseball. The 2012-13 campaign was also one for the ages as K-State became just the fourth BCS school since 1998 to win league titles in football, men's basketball and baseball the same year.
Academically, all Wildcat programs boast multi-year APR marks of at least .944, with the football, men's golf and women's cross country teams sporting Big 12-leading scores. Approximately one-half of all 450-plus Wildcat student-athletes achieved a 3.0 GPA or higher this past academic year, while 40 student-athletes have earned Academic All-American honors since 2009.
With the tag line of "Welcome to K-State" symbolizing the goal of providing The Best Fan Experience in the Big 12, K-State's marketing and fundraising efforts have been completely overhauled in Currie's tenure. K-State supporters have pushed attendance to new heights, while $200 million in total gifts have now been raised for K-State Athletics since Currie's arrival.
K-State Athletics has also proven to be a great partner to the university, having eliminated approximately $3 million in annual state and direct university funding of intercollegiate athletics under Currie's leadership to become the only institution in Kansas and one of only approximately two dozen nationwide to operate without these subsidies.
New ticket initiatives have led to 36 sellout crowds at Bill Snyder Family Stadium since 2009, including a current streak of 27 straight. The Cats have also set new season total and average attendance records in baseball, sold a record number of season tickets for volleyball and baseball and rank among the Top 35 nationally in attendance in men's basketball, women's basketball, volleyball and baseball.
The 2013 Bobby Dodd AD award winner and a 2012 UnderArmour AD of the Year, Currie has served on the NCAA Division I Administrative Cabinet and was the chair of the Big 12 ADs in 2013-14 while also being one of only two intercollegiate ADs named to SportsBusiness Journal's 2011 prestigious Forty Under 40 list of national sports leaders.