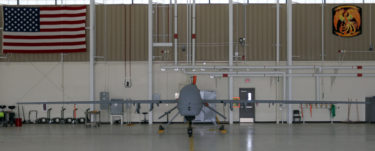 The 1st Combat Aviation Brigade in Fort Riley will host a ribbon-cutting ceremony Monday at 10 a.m. for the newly completed Gray Eagle hangar.
The state-of-the-art facility houses the unmanned aircraft operated by the "Phoenix" company, a virtual training simulator and the Ground Control Station where operators can control the Gray Eagles throughout the recently expanded air corridor between Fort Riley and the Smoky Hill gunnery complex near Salina.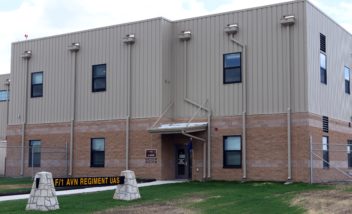 The ribbon-cutting ceremony will feature remarks from Maj. Gen. Wayne W. Grigsby Jr., 1st Inf. Div. and Fort Riley commanding general, and Col. John Cyrulik, commander of the 1st CAB. Following the ceremony, guests will have the opportunity to take a guided tour through the hangar.
Company F, 1st Attack Reconnaissance Battalion, 1st Aviation Regiment, 1st CAB, activated in April 2012 to operate the Gray Eagle, which provides aerial reconnaissance and assault capabilities. The company most recently deployed to Afghanistan from January 2015 to October 2015 in support of Operation Inherent Resolve.
The Gray Eagle is a medium-altitude long-endurance system designed to perform better at higher altitudes and sees better than its predecessors with combat-proven effects. New targeting systems and a new engine also allow the aircraft to fly longer and higher and carry more weight than any of the Army's previous unmanned systems.