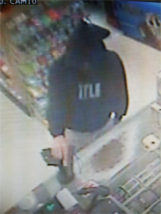 Wamego police responded to an armed robbery Friday afternoon that put schools on a brief lockdown just after 2:45 p.m.
Police dispatch responded to a 9-1-1 call reporting an armed robbery had just occurred at Red Raider Express convenience store, located at 403 Spruce Street in Wamego.
The clerk on duty reported that a white male —  between 5'08" and 6'00" in height wearing a hooded jacket with his face partially covered by a bandana — produced a semi-automatic handgun and demanded cash. The clerk complied and the suspect departed the store. Nobody was injured in the robbery and no shots were fired.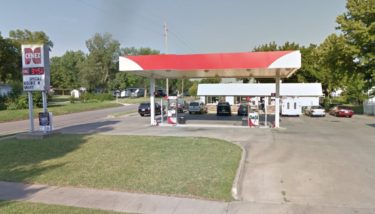 Agencies responding included Wamego Police, Pottawatomie County Sheriff, and Kansas Bureau of Investigation. The investigation continues.
Anyone with information concerning this crime is encouraged to contact Wamego Police at (785) 456-9553.