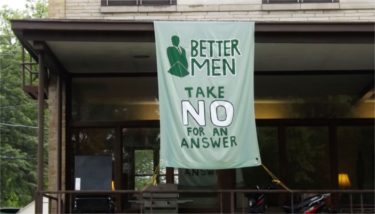 Kansas State University has made national headlines over the past two weeks and not for the reasons it would like.
On April 22 two female K-State students filed lawsuits against the university in U.S. District Court alleging it has ignored rapes that have happened at off-campus fraternity houses.
The lawsuits accuse KSU of not following federal Title IX rules that include off-campus rapes within the perimeters of university investigation.
The suits were noticed by the New York Times and ABC's Good Morning America. In November 2015, CNN published a story about another female K-State student who expressed similar frustration with administration after she was raped while in school.
The U.S. Department of Education is investigating four cases of possible Title IX infractions — including the two alleged in the lawsuits — at K-State relating to the university's response to student reports of sexual assault.
K-State's Interfraternity Council unanimously approved a resolution seeking the university's involvement in off-campus incidents on April 25 and the campus Student Governing Association passed a similar resolution not long after asking for an immediate change to the university's policy, zeroing in on off-campus rape and assault allegations. The SGA also passed a formation of a sexual assault task force that should be active by next fall.
This week, Jeffery Morris, K-State Vice President of Communications and Marketing, joined local leaders in addressing the suits.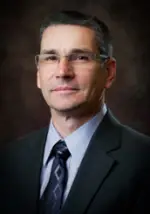 "One thing that's happened is that there's been a lot of dialog on campus," Morris told KMAN Thursday. "We have very good relationships (with our students) and we have the kind of relationship where we can talk back and forth on these pretty important issues.
"So I would say the biggest thing for us right now is making sure our students, faculty and staff and administration are all on the same page."
Morris was critical of some of the media coverage of the situation, though.
"I would like to say that a part of the issue is that there's been a lot of reports in the media and there's been some inaccurate information about what people do and don't do that's out there," he said. "And one of our goals is to make sure that that doesn't become the narrative — that we're actually all dealing with what we really do and what is really going on at the campus.
"At the same time, this is a very important issue for all of us in the community."
When asked what inaccuracies he had issue you with, Morris was vague, but said rape allegations are sensitive matters and that they are often difficult to process.
He also said K-State takes every complaint seriously.
"I'm not going to speak about any specific case," he said. "The truth is, any time that we get a complaint, we review and process that complaint, and any time that anybody comes to us and says they want to go to law enforcement, it goes to law enforcement and is followed up on.
"Now, I will say a lot of times people in these situations don't want to go to law enforcement initially. Sometimes they want to do it later. It's not a clean incident a lot of times. People have a lot of emotions, so their feelings about it can change over time about what they want to do.
"But I will tell you this with 100 percent certainty: any time anybody comes with a complaint, they're given assistance, they're given counseling and they're sent to the right people. Now whether they choose to accept that or not is up to them, and how far it goes really becomes a question of what happens at that stage, but like I said, they're very complicated issues.
"But the narrative that K-State just doesn't do anything is not true."
Morris added the university strives for fairness when it comes to these matters.
"At the end of the day we have students involved on both sides of the issue," he said. "And there's going to be facts that come out later and the facts may or may not support what people say, publicly, and that's happened nationally, too.
"So we have to be protective of all of our students and their privacy during what's a very emotional and trying time for them."
Morris said K-State has been examining its policy and that changes are likely. Last week saw protests and petitions behind the student union, and Morris said the university welcomes the views of its students.
"I think it's a good thing that our students are active," he said. "I think it's a good thing that if they don't feel like they're getting the answers they want that they're willing to come forward in a very professional, calm and deliberate manner. It's important for us to know how they feel about these issues."
Student Body President Jessica Van Ranken, who was sworn into office days before the lawsuits were filed, said there's been renewed light on sexual assault and rapes in college.
"I think the lawsuits that have been brought forward against Kansas State have prompted a lot of really important discussion and conversation," she told KMAN Friday. "It's prompted students at Kansas State to really take a stance and tell the university where they stand on the issue.
"I commend the university for really listening to students over this past week. I think the university truly cares about what students think and how they're responding to this issue."
Still, Van Ranken said the suits are a black eye for K-State.
"This is not the way we want Kansas State represented to our entire country," she said. "We know that Kansas State stands for a great deal of important and great things, and this is not one of them. And I think that's a big reason we want this policy change enacted, because we think it better represents who we are as a K-State family."
Outgoing Black Student Union President Muenfua Lewis told KMAN Friday that the K-State BSU — ranked the best in the Big 12 Conference eight of the past 11 years, including this year — is behind the victims.
"As a Black Student Union, we definitely are in support of the victims and making sure they are taken care of," he said. "Whatever laws must be passed to protect the victims, we stand by that.
"A majority of our members are women, and of course we stand by whatever protects these women, especially when it comes to off-campus sexual assaults. These things have to be taken care of and justice must be brought to the situation."