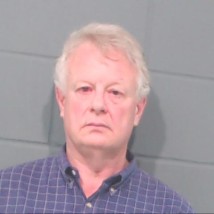 A lot of activity this past week and coming up in Geary County Court, including a plea in what was originally an aggravated sexual battery case. Junction City orthopedic surgeon Dr. Allan Holiday entered pleas of guilty to two counts of endangering a child.
As KMAN reported last July, Holiday was arrested after an incident involving a 16-year-old juvenile male.The victim testified at Holiday's preliminary hearing in November. Junction City Police at the time of the arrest indicated Holiday was taken into custody following an investigation of an incident occurring at a Junction City residence.
Holiday was immediately sentenced to 30 days, with a suspended sentence of two years if he violates his two year probation.
###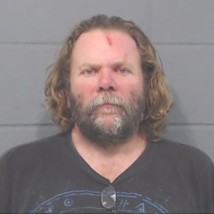 Also as reported by KMAN on air this past week, Richard Tilton, 42, of Grandview Plaza, waived his preliminary hearing in an aggravated indecent liberties and sexual exploitation of a child case.  Tilton was arrested in September , with manufacturing child pornography also reportedly involved in the multi-jurisdictional investigation involving at least four counties. His arraignment is set for May 16.
###
In upcoming cases, an April fifth status is set for Michael Washington, 29, who is charged with a variety of drug-related counts involving methamphetamine. Washington was arrested in late February.
An April 14th status hearing is set for Latasha Clayton, 29, who is charged in connection with the same methamphetamine-related case.
Darian White, 19, of Junction City has an April 26th status in connection with a residential burglary in mid-February in Junction City, which involved the theft of several guns.
And Lawrence Daniel Nielson II, 46, and Mandy Coffey, 34, both of Junction City were bound over at preliminary hearing this past week with a May sixth arraignment set. The two face marijuana sale/cultivation charges and methamphetamine possession charges following a two month long investigation and October 2015 arrest.