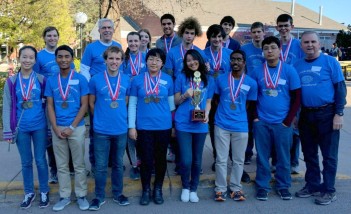 Manhattan High's Science Olympiad team placed 3rd overall (2nd in Large
School Division) April 2nd at the State competition held at Wichita State
University. They received 6 gold, 4 silver and 5 bronze medals, finishing
only 10 points behind the first place team. The coaches are Pat Lamb, Dick
Nelson and Craig Ackerman.