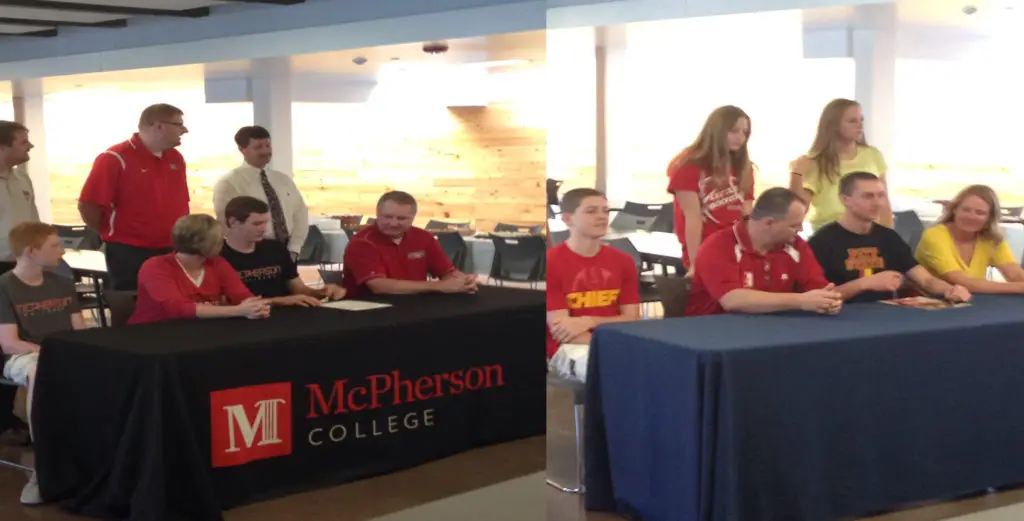 Two Manhattan High basketball players have signed to play at the next level. Forward Grant Musnen is headed to McPherson College and guard Robbie Ostermann to Pitt State.
Both players were key parts of the Indians back-to-back Centennial League championships and 36 wins over the last two seasons.
Munsen averaged over seven points and four rebounds per game as a starter this past season. Ostermann shot 37% from three-point range on the season and chipped in four points per game off the bench.