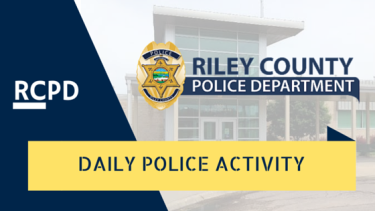 Officers with the Riley County Police Department arrested Sydney Samuelson, 20, of Morganville, Kansas while at the Riley County Police Department on April 12, 2016 at approximately 4:05 PM.
Samuelson was arrested on the offense of failure to appear which was listed on a warrant with a bond of $5,000.00.
The original offense on this warrant was use/possession with intent to use drug paraphernalia.
At the time of this report he was confined at the Riley County Jail.
Those with information about crimes in our area are encouraged to contact RCPD or the Manhattan Riley County Crime Stoppers.