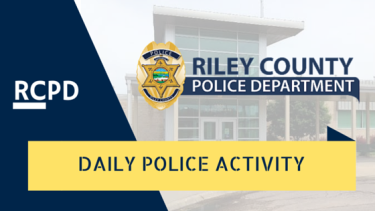 Kevin Leon Mason, 30,  was arrested for burglary and interference with a law enforcement officer. Bail was was set at $15,000.
---
Juan Lopez Perez, 24, was taken into custody for criminal threat, domestic battery, criminal restraint and aggravated intimidation of a victim. Perez was issued a bond of $30,000.00 and at the time of this report remains confined at the Riley County Jail.
---
Evan Dary Megaw, 37, of Ogden, KS, was arresting after she violated her probation. She is being held a the Riley County Jail on a $5,000.00 bond.