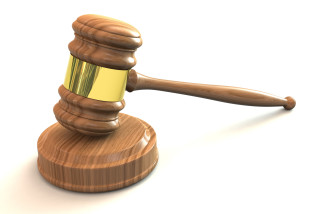 A Topeka man faces sentencing April 11 for sex trafficking in a case involving Junction City and Manhattan.  Reginald Newman, 29, pleaded guilty in early February. His wife Tiara Jade Newman, 22, also of  Topeka, pleaded guilty to one count of conspiracy to committing sex trafficking. In her plea, she admitted that on March 21, 2015, she and her husband took a 17-year-old girl from Topeka to Junction City for the purpose of prostitution.
The Newmans rented two rooms at a Value Place motel in Junction City. The rooms — one room for performing commercial sex acts and the other where the three slept – were rented March 21 to March 25.
On March 21, Tiara Newman and the girl met a solder from Fort Riley at the Value Place motel. The soldier paid $250 to have sex with both of them.
On March 26, Tiara Newman took the girl along on an "out call" to the Fairfield Inn in Manhattan. Newman told the customer that the girl was new and she was showing her the business. The customer noticed that the girl was nervous and gave her a tip.
Reginald Newman kept all the money from the commercial sex acts. Again he is set for sentencing April 11.
Tiara Newman's sentencing is set for May 2.