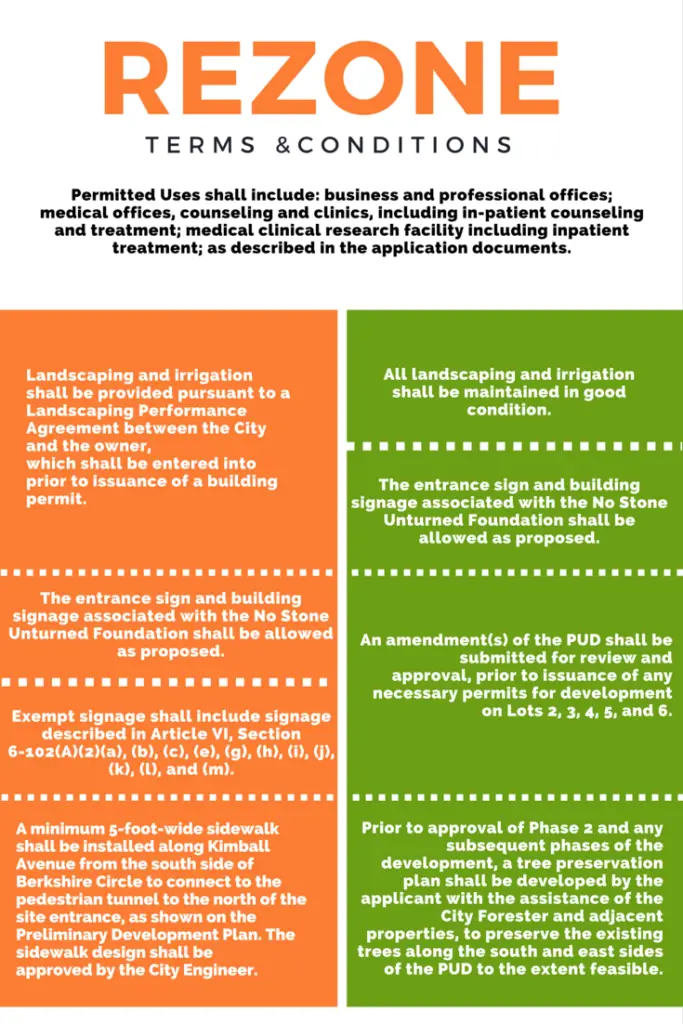 Manhattan City Commissioner's approved the rezoning of a commercial planned unit development, Tuesday night.
The governing body made the decision under the advisement of city administration.
The move rezones a project slated for development on a vacant site east of Kimball Avenue and Grand Mere Parkway from a JenTre commercial planned unit development, to PUD, commercial planned unit development.
The development will eventually house the "No Stone Unturned Foundation," described as a split level building with modern architectural design – in addition to five other buildings.
The city officials worked late into the night, tackling an executive session along with discussion of the 2017 city/university special projects fund – a mutually beneficial partnership with Kansas State University formed after its annexation in 1994.
Traffic improvements are among several special project requests made by K-State this year.
Commissioners examined and approved eight projects including a linear trail extension and lighting addition to pedestrian and bike paths along Jardine Drive and College Avenue.