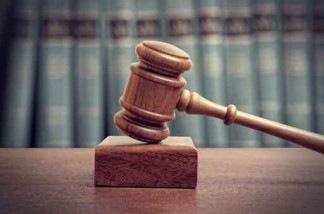 An appeal from a Manhattan man serving a sentence in a rape and aggravated sodomy case has been dismissed by the Kansas Court of Appeals.
Lamont Cox was sentenced in Riley County District Court last August to 155 months in prison in the case which involved a five year old girl who was the daughter of his fiance.
The higher court did not agree with Cox's argument that the district court erred in sentencing him, adding that Cox entered into a plea agreement to receive the 155 month sentence. With the district court approving the plea agreement on the record and imposing the sentence Cox requested, the state Court of Appeals indicates they lack jurisdiction to review the sentence for any claimed error.