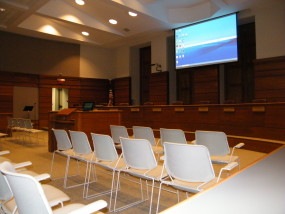 Childcare changes could eventually take hold in Manhattan.
City Commissioners discussed amending definitions of childcare centers during a routine meeting, Tuesday night.
The changes will define daycare centers as facilities with 12 or fewer children and nursery schools as having 13 or more.
The change doubles the numbers outlined in current city guidelines.
Commissioners proceeded with approval of the first reading of an ordinance making the amendment, despite several concerns over the increase and how it complies with state standards.
Representatives from the health department will be invited to provide further clarification on the numbers from a state perspective, during a second reading of the ordinance.
In other business, the commission turned up the volume on the city's noise ordinance, engaging in talks about updating the city's noise, disorderly conduct, and criminal trespass ordinance.
The discussion comes several months after Fake Patty's Day, which resulted in citizen concerns over disturbance of the peace.
Manhattan's current noise violation ordinances were adopted in 1989 and have been deemed outdated in terms of modern technology and legal precedent.
Maintaining a theme of updating ordinances, commissioners finished out the night by discussing modifications to city signs.
The group discussed corrections, clarifications and modifications to signs as well as modifying the size of sidewalk signs.
A proposed amendment aims to simplify the sidewalk sign provision, replacing current dimensions.
According to city documents, the amendment would provide more flexibility for businesses, while still maintaining safety standards.