An Ogden man sentenced for second degree murder for the death of his then-girlfriend's six-month child was in the Riley County District Courthouse Friday morning for a lengthy motions hearing.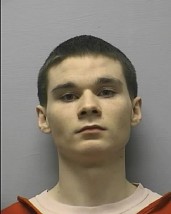 Riley County police officers and emergency personnel responded March 15, 2013 to Parkside Apartments in Ogden for a report of a six-month-old infant not breathing. The baby was taken to Mercy Regional Health Center in Manhattan and then airlifted to Children's Mercy Hospital in Kansas City for treatment where the child died three days later.
Michael Dechant — now 22 — was living at the apartment at the time and watching the child when the mother left for a brief moment.
It is suspected the child died due to Shaken Baby Syndrome.
Now Dechant wants to withdraw his plea of "no contest" to second-degree murder.
His defense told Judge David Stutzman he was not of clear mind at the time of his plea, citing prescription drugs given to him while incarcerated. Dechant took the stand and testified that he felt suicidal and struggled with the various medications administered to him.
He was on suicide watch at one time and received a mental screening from Pawnee Mental Health Services. Dechant also testified that he attempted suicide with a trash bag before he was stopped by a cell mate.
Lead prosectuor Kendra Lewison made the case that Dechant was of competent mind when he signed the plea. She also brought several correctional officers to the stand and even Dechant's former defense attorney, who described Dechant as a "very sharp young man" and a near "model client."
Dechant was sentenced to over 26 years in December 2013. He's now being held at the El Dorado Correctional Facility.
Stutzman said he'd make his decision soon.