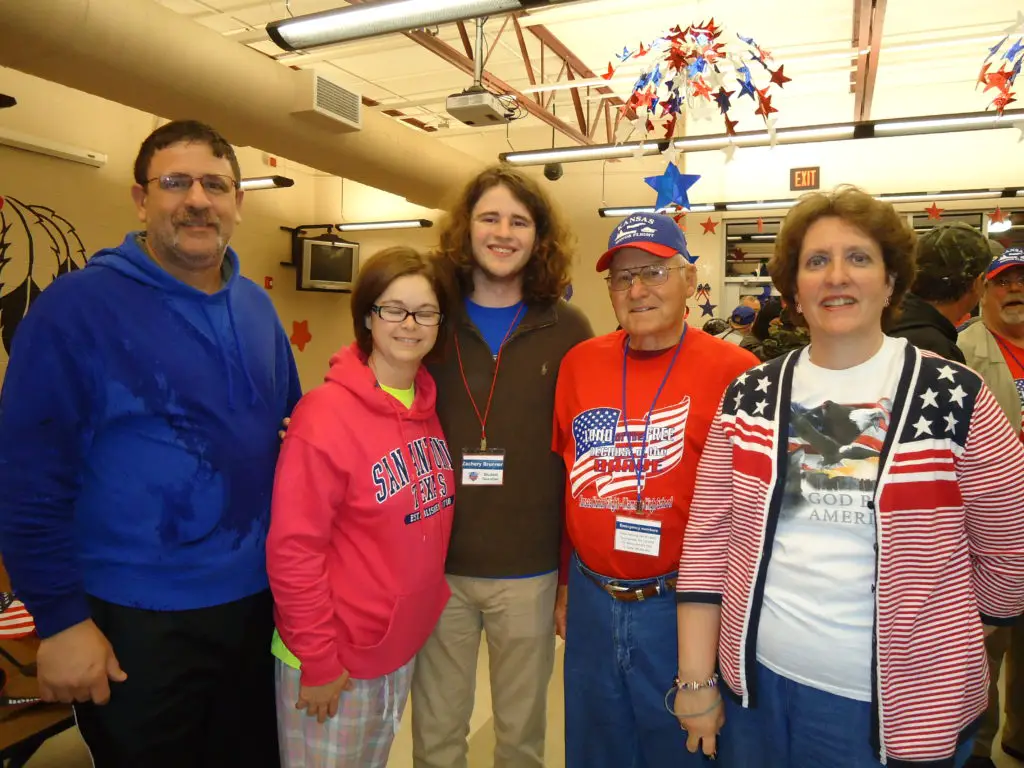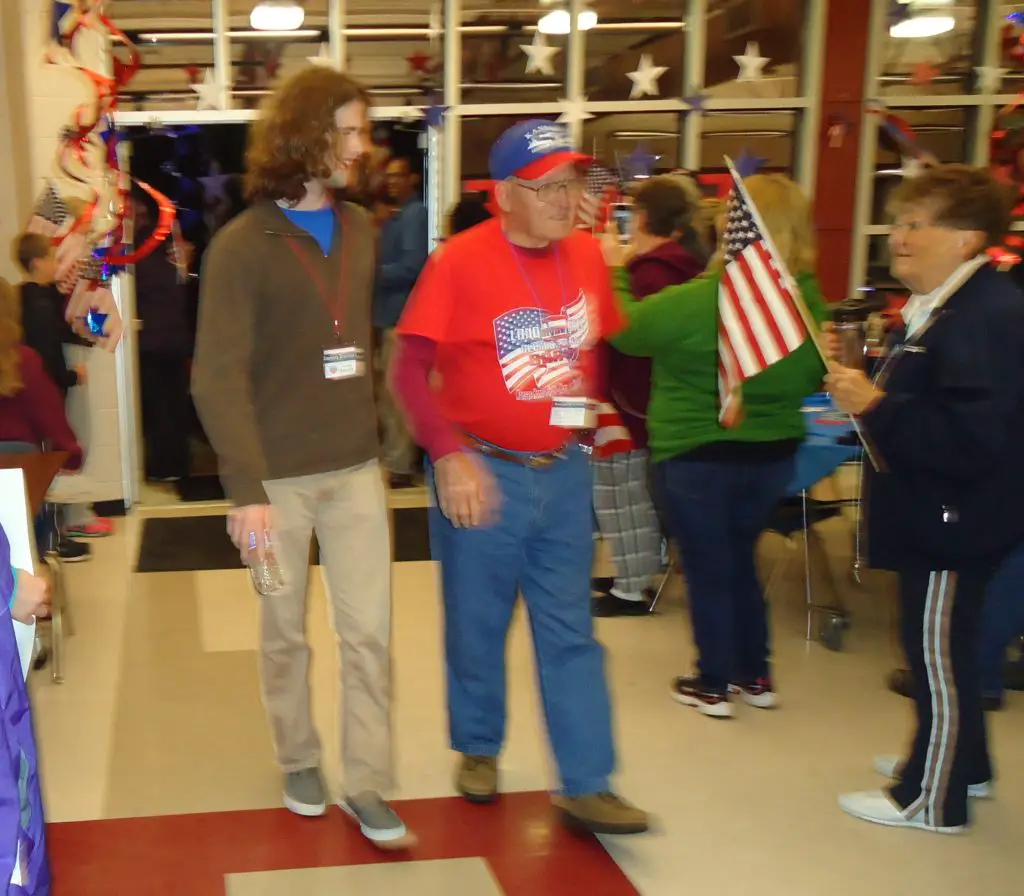 The 4th Annual Wamego Honor Flight was welcomed home early Saturday morning.  The Honor Flight bus was met at the I-70 and Hwy 99 intersection and escorted into Wamego by a contingent of American Legion Riders.  Despite the early hour (3:30 a.m.) and the rain, a large group of family and friends welcomed the Veterans and Student Guardians with flags, signs and patriotic music.
At this Honor Flight, Twenty-five (25) National Honor Society members were paired with 25 Veterans for the two-day trip to Washington, D.C.   Veterans from all wars, with the exception of World War II, made this trip.  This is the first year WW II veterans were not able to make the trip.  This trip is an opportunity for the Veterans and students to share the national monuments constructed to honor their service and sacrifices.
Veteran Donald Riffey  was paired with Student Guardian Zackery (Zach) Brunner.  Riffey served the tail end of the Korean War and two-tours in Viet Nam.  When asked about this experience, Riffey said being able to share all the monuments with the group was amazing.  He said he saw more in two days than he would have if he'd taken the trip with a group of Veteran's.   He added there were no war stories, but life stories shared, and that what he expected compared to what he received was off the charts.
Student Guardian Zach Brunner said he learned more in two days from Riffey than he would have from books.  He told about meeting a Navy veteran who was being honored with a gold star, and learned what the star meant.  Riffey said the Honor Flight trip was a phenomenal opportunity and Brunner echoed the sentiment.  This was Brunner's second Honor Flight trip.
Trip organizer and Teacher Shaun Hornung addressed the group and said Wamego has a big place in these Veteran's hearts for coming out in the rain.  He added that the Veteran's don't know this, but this is their one last mission to pass this history on to these young folks.