TOPEKA — The Kansas Supreme Court on Friday rejected some education funding changes enacted by the Legislature earlier this year and threatened to order the state's public schools closed if lawmakers don't act by June 30.
The court ruled on a new school finance law that revised parts of the state's funding formula but resulted in no change in total funds for most of the state's 286 school districts. It was the third school finance law approved in as many years as Republican lawmakers hoped to keep the court from following through on the threat it made in a February ruling to shut schools down.
The justices ruled that lawmakers failed to fulfill the court's order in February that funding to poor school districts be increased.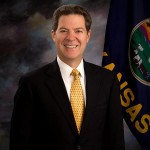 Lawmakers this year faced a budget crunch that followed massive personal income tax cuts and were hamstrung by strong political opposition to redistributing funds from wealthy districts.
Kansas has struggled to balance its budget since the state slashed personal income taxes in 2012 and 2013 at Republican Gov. Sam Brownback's urging in an effort to stimulate the economy and a nationally watched fiscal experiment. Brownback hasn't backed off his signature tax cuts, and enough lawmakers haven't bucked him.
The state's lawyers argued that legislators made a good-faith effort to address the court's concerns about school funding and that the justices had no reason to shut down schools. But lawyers for four school districts suing the state argued that legislators only reshuffled existing funds.
The court's decision came after it heard arguments from attorneys. Legislators aren't scheduled to meet again this year except for a brief adjournment ceremony Wednesday but …
The lawsuit was filed in 2010 by the Dodge City, Hutchinson, Wichita and Kansas City, Kansas, districts and followed up on one in 1999 that forced lawmakers to promise big increases in annual spending on public schools, which now tops $4 billion. Legislators kept their promises at first but backed off during the Great Recession.
The court has repeatedly said the Kansas Constitution requires lawmakers to finance a suitable education for every child.
The court's past rulings have made conservative Republicans who lead the Legislature increasingly hostile and suspicious of the justices. Six of the seven were appointed by Democratic or moderate Republican governors and only one by conservative GOP Gov. Sam Brownback.
The justices ordered an increase in aid to poor districts in 2014, and lawmakers complied. But when the price tag ballooned, GOP legislators rewrote the school funding law again to make spending more predictable. Last year's changes prompted the court's ruling in February.
Legislative leaders already have committed to writing another school funding law next year, prompting the state's lawyers to argue that this year's changes represented an acceptable short-term fix.
But attorneys for the school districts argued that legislators were obligated either to boost the state's overall spending on schools to help poor districts, or to redistribute existing dollars from wealthy districts to poor ones.