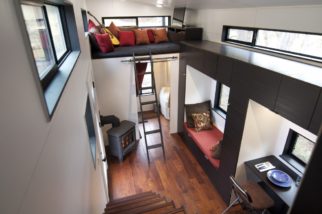 A K-State professor is preparing to live small.
Professor of Kinesiology, Dr. Brandon Irwin will embark an adventure to build a "tiny house" later this month.
The RV style home will be built on a 208 square foot trailer
Irwin says he's building the home using savings, a tiny house loan, and donations.
He recently stopped by the KMAN studios to discuss his endeavor with Cathy Dawes.