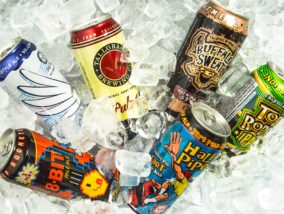 No boos for local brews!
Manhattan's Tallgrass Brewing Company nabbed a win in the 2016 World Beer Cup last week.
The event, considered to be the Olympics of beer, pit breweries from 55 countries against one another. Nearly 6,600 entries were submitted in the contest.
Tallgrass took bronze for its Vanilla Bean Buffalo Sweat – entered into the herb and spice category.
The win marks the first prize for the brewing company.