A Manhattan school's got character!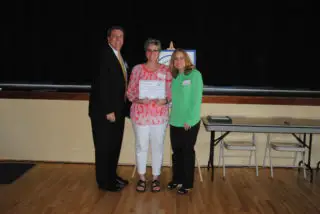 Woodrow Wilson Elementary was honored earlier this month, as one of 25 Kansas schools and districts with excellence in character education.
According to a USD 383 press release, character education focuses on students social, emotional and character development.
The recognition is doled out by the Kansas School of Character Recognition Program and sponsoring organizations – KScharacter.org, Character.org, the Kansas State Department of Education and the Brown v. Board site.