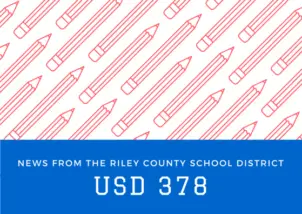 Developing story:
A Riley County USD 378 employee is reportedly involved in some type of Riley County Police investigation.
While RCPD officials have not yet been available for an official comment, USD 378 Interim Superintendent Nancy Meyer confirmed with KMAN that her district is working with the Riley County Police as they investigate the matter.
Meyer also said she was not at liberty to discuss as it is a personnel matter. KMAN will provide details as soon as they are available.