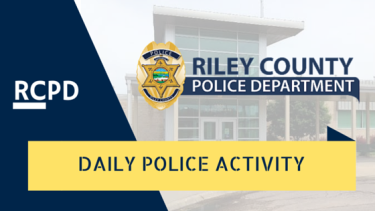 The Riley County Police Department filed a report for criminal damage to property at the Sunset Cemetery in the 200 block of Sunset in Manhattan.
Police found that a columned headstone had been damaged creating a loss of approximately $300.00.
Police are currently seeking information on this crime and ask that anyone with information contact the Riley County Police Department or the Manhattan Riley County Crime Stoppers. This crime is likely to have occurred between May 6, 2016 and May 9, 2016.
---
Police in Riley County arrested Clinton Thompson, 27, of Topeka, Kansas while at the Riley County Police Department on May 9, 2016 at approximately 4:30 PM. Thompson was arrested on a warrant for the offense of probation violation which had "no bond."
This warrant originated in Shawnee County, Kansas and at the time of this report Thompson was confined at the Riley County Jail.