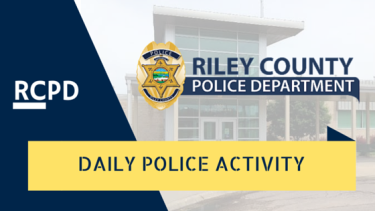 Officers with the Riley County Police Department arrested Christopher Futrell, 22, of Rowlett, Texas on May 16, 2016 at approximately 6:15 PM.
Futrell was at the Riley County Police Department when arrested on this warrant for the offense of probation violation (X2).
He was given "no bond" on one of these warrants and $50,000.00 on the other. At the time of this report was confined at the Riley County Jail. Original offenses listed for these warrants were burglary and theft.
---
RCPD took a report of a past robbery on May 17, 2016 at 3:30 AM which is said to have occurred near the northern side of Manhattan's City Park on May 16, 2016 at approximately 4:30 PM.
Police were told that a 52-year-old male was approached by 3 dark complected men and battered them.
A total of $6.00 was taken and the victim sustained injury to his shoulder and face. If you have information about this crime contact the Manhattan Riley County Crime Stoppers and you could qualify for a cash reward of up to $1,000.00.