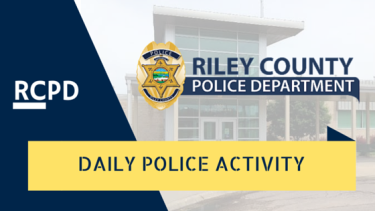 Officers with the Riley County Police Department arrested Branden Ross, 21, of Grand View Plaza, Kansas on Monday.
Ross was arrested for the offenses of criminal trespass, possession of opiates, opium, or narcotic drugs, use of possession with intent to use drug paraphernalia and criminal possession of a weapon.
Police made contact with Ross in the 1100 block of Yuma Street after reports of subjects being present at a residence they were not welcomed in.
At the time of this report Ross was confined at the Riley County Jail.
---
Do you know the whereabouts/owner of this truck? Contact us or Crime Stoppers to help solve a theft investigation. pic.twitter.com/apeRSDYEDb

— RCPD (@RileyCountyPD) May 3, 2016