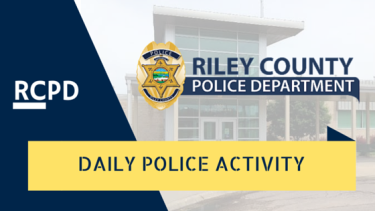 Officers with the Riley County Police Department arrested Dylan Lambert-Perkins, 22, of Manhattan while in the 500 block of Juliette Ave. on May 3, 2016 at approximately 11:00 AM.
Lambert-Perkins was arrested on the offense of probation violation which was listed on a warrant with "no bond." At the time of this report he was confined at the Riley County Jail.
---
RCPD filed a report for the offense of criminal use of a weapon which listed 17-year-old suspect. No arrests where made at the time of this report, however, police seized metal knuckles as part of the investigation which took place in the 200 block of Elm Street in Riley, Kansas. Officers continue to investigate the matter at the time of this report.