Mrs. Jean Rush will be interviewing for the position of superintendent for Rock Creek USD 323 BOE to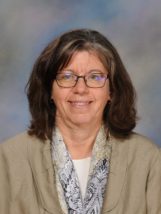 day.
Mrs. Rush is the second of three candidates who will be interviewed for the position.
Mrs. Rush is currently serving as the school superintendent in the USD 363 Holcomb, KS school district and has served in that position since 2011. Previously, Mrs. Rush served as a school superintendent in USD 342 McLouth and, prior to that, as an assistant superintendent for USD 309 Nickerson-South Hutchinson. Mrs. Rush also served as curriculum specialist for the Educational Services and Staff Development Association of Central Kansas (ESSDACK).
Mrs. Rush holds a B.S. in Elementary Education from Emporia State University and a M.S. in Curriculum and Instruction from Kansas State University.
Mrs. Rush's Schedule for May 26th
11:00-12:00 Tour SGES
12:00-1:00 Meeting and lunch with administrators
1:00-2:30 Tour RCJSHS and WES
2:30-3:30 Meet with District Office Staff
4:00-5:00 Meet with faculty, staff, student, and patron representatives at RCJSHS cafeteria
5:00-6:00 Break for the candidate
6:00-8:30 Dinner and interview with BOE in Manhattan
The board of education will conclude interviews on May 27th, 2016. They will then choose one of the candidates for the superintendent position or will appoint a one-year interim superintendent and conduct a search next fall.