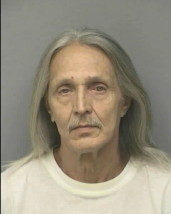 Over the weekend, a 62-year-old Manhattan man was arrested for failure to appear in court earlier this month.
In December, Richard Smith was arrested after shooting and killing 21-year-old Tyler Nelson, who had mistakenly entered his home. However, the incident fell within the Kansas self-defense law and Smith was arrested for being a convicted felon with a firearm and drug possession.
His bond is set at 15,000.