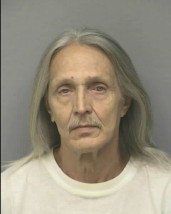 Riley County Police are looking for a Manhattan man after he failed to show up in Riley County Court, Monday afternoon.
Richard Smith was set to be arraigned on felony gun charges when his attorney, Gary West told Judge Meryl Wilson "I have not a clue where he is."
West went on to say that Smith has had no trouble showing up for court in the past.
It was believed that a plea deal in the case was near.
Judge Wilson noted that the case has seen a series of continuances and issued a $15,000.00 bench warrant.
Smith, a convicted felon, was arrested in December after shooting and killing 21-year-old Tyler Nelson.
The incident was found to be within the confines of Kansas self-defense law.