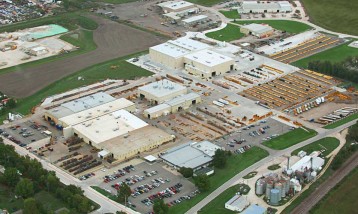 A Wamego man who was taken into custody in March regarding a threatening post on social media was in Pottawatomie County Court earlier this week. Erik Billis is now set for a pre-trial hearing September 15th, with a jury trial on the 22nd of that month.
Billis was arrested after allegedly making a threat against co-workers at Caterpillar in Wamego on social media, with a Facebook post saying he had officially snapped with mention of a shooting spree at his place of work.
Billis was taken into custody without incident at the time and reportedly cooperated with the investigation.