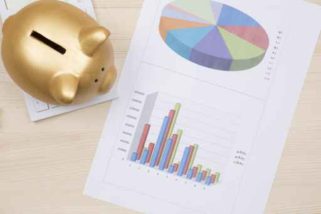 Unemployment numbers continue to be low in the Manhattan area, with Kansas Department of Labor numbers released Friday morning.
The Manhattan metro area including Pottawatomie and Riley Counties had a 2.6 percent unemployment rate in April compared to three percent in March and 3.4 percent in April of last year. Those numbers continue to be the lowest in the state, with Lawrence and Douglas County having the next lowest rate at 2.9 percent.
The Manhattan/Junction City combined statistical area had a three percent rate. Even the Junction City micro area with Geary County showed a decrease to 4.8 percent in April compared to 6.3 percent in April of 2015.
The city of Manhattan with just Riley County had a 2.4 percent rate compared to 3.1 last year. Manhattan currently has the lowest city unemployment rate in the state. Junction City by itself had a 4.3 percent rate which is nearly two percentage points lower than the 2015 numbers.
 Area counties also fared well in unemployment numbers just released by the Kansas Department of Labor.
Riley County's April rate was 2.6 percent, down from 2.9 in  March and 3.4 percent the prior year. Pottawatomie County also had a 2.6 percent rate in April–which was lower than both March and the 3.5 percent in April of 2015.
Clay County's rate was 3.7 percent in April, down more than a half percentage from 2015's rate. And Geary County, which tends to struggle more in unemployment rate numbers, had 4.8 percent in April–which is quite a bit lower than the 6.3 percent the year before.