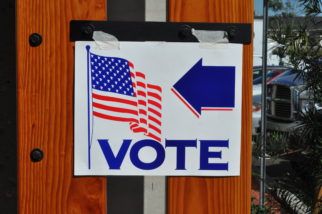 The noon filing deadline Wednesday didn't bring any last minute filers in the area –other than the two announced Tuesday for Riley and Pottawatomie County Commission seats.
The contested races for the August second primary include Riley County Commission District Two with Republican incumbent Robert Boyd and Republican Candidate Marvin Rodriguez, both of Manhattan; Pottawatomie County Commission District Two with Republican incumbent Pat Weixelman and Republican candidate Dana Wethington, both of Wamego; Pottawatomie County Commission District Three with Republicans including incumbent Stan Hartwich of Onaga, Travis Altenhofen of Westmoreland, and Alvin Matzke of Westmoreland; Pottawatomie County Sheriff with Republican incumbent Greg Riat of Belvue and Republican candidate Daniel Costlow of Havensville.
State and national races of area interest with primaries include the 64th Kansas House District with Republicans including incumbent Susie Swanson and candidate Kathy Martin, both of Clay Center; U-S House First District Republicans including incumbent Tim Huelskamp of Fowler and candidate Roger Marshall of Great Bend. The U-S Senate position currently held by Republican incumbent Jerry Moran of Manhattan has last minute Republican contender D.J. Smith of Osawatomie and a Democratic primary with candidates Patrick Wiesner of Lawrence and Monique Singh of Kansas City.