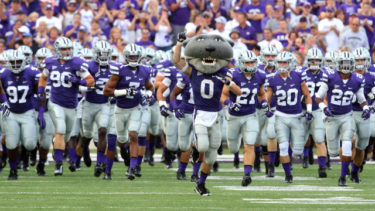 Kansas State football is set to take on a pair of Pac-12 Conference opponents, although the games may not be played until after teleportation and hover boards are invented.
In a letter to fans released Thursday, K-State athletic director John Currie announced the Wildcats will play home-and-home series with Washington State and former Big 12 rival Colorado in the 2026-29 seasons.
K-State is already scheduled to take on Stanford, Vanderbilt, Mississippi State and Arizona two times apiece over the next ten years.
In addition to Colorado and Washington State, Currie also added home games against Presbyterian (2019) and Abilene Christian (2022).
As for the near-future, K-State will open its 2016 season on Sept. 2 at Stanford.