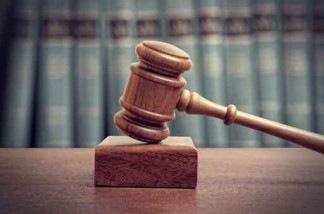 The Kansas Court of Appeals released its opinions on two area cases–and in both cases affirmed the lower courts' rulings.
In the State of Kansas v. Rey Manuel Acosta-Felton,  Acosta-Felton had appealed the Riley County district court's denial of his presentence motion to withdraw his no contest plea to one count of battery of a correctional officer. The Court of Appeals found District Court Judge Meryl Wilson  did not abuse his discretion, and the denial is affirmed.
The higher court indicated the appeal represents the third time this particular case has been on their docket to consider the same basic issue. The 17-page document ends with "To sum it up, the district judge did not abuse his discretion when he denied Acosta-Felton's presentencing motion to withdraw his plea because the evidence demonstrates that Acosta-Felton voluntarily entered his plea with a full understanding of the consequences."
And Judge Wilson's appeal was affirmed in the case.
The other area case's opinion released Friday was State of Kansas v. Lasheen Eola Cookie Washington in Geary County. Washington had appealed her sentence in a theft case. A presentence investigation report indicates Washington had four prior felony theft convictions and one prior felony burglary conviction. And based on these convictions, Washington was sentenced to 14 months.
The two page opinion affirmed the lower court's sentence,  ruling the district court did not violate Washington's rights