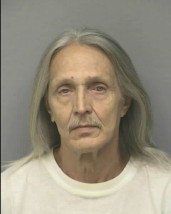 A Manhattan man charged with criminal possession of a firearm by a felon entered a no contest plea Monday, and sentencing has been set for August first. Richard Smith, 62, received a lot of attention after his December arrest, in which Tyler Nelson, 21, was shot and killed.
As KMAN reported at the time, Nelson was found inside Smith's residence on North Eighth Street after Riley County Police received a report of an apparent intruder at that address. KMAN has had several interviews with Nelson's family members who recounted how after a night of drinking in Manhattan's Aggieville district, it's thought the 21-year-old believed the home, with similar characteristics, to be his own. When Nelson tried entering the locked home, he was shot and killed by Smith.
The incident was found to be within the confines of Kansas self-defense law.