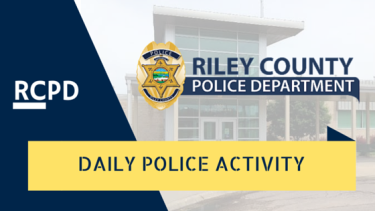 Tires on several vehicles in Manhattan's downtown area were slashed overnight. Riley County Police Acting Public Information Officer Lt. Greg Steere tells KMAN officers are still compiling reports, but a significant amount of vehicles were impacted, with incidents beginning in the 400 block of Poyntz Avenue near the Wareham and Harry's.
The investigation revealed 19 total vehicles were involved, all of which had tires which were punctured by unknown means. At the time of this report officers were still in the process of identifying all of the victims associated with this incident. The total damage to all of the vehicles was estimated at approximately 78-hundred dollars.
RCPD Officers continue to investigate and ask anyone with information on these crimes to contact the Manhattan Riley County Crime Stoppers at 539-7777 or online at ManhattanRileyCountyCrimeStoppers.com.
Community members choosing to assist law enforcement through the Crime Stoppers service can remain anonymous and could qualify for a cash reward of up to one-thousand dollars.
###
A 21-year-old from Ogden was taken into custody Wednesday afternoon by Riley County Police. Tashaun Foster was arrested for Violation of the Offender Registration Act at about 2:45 PM while at the Riley County Police Department.
Bond was listed as $10,000.
###
A Manhattan woman faces an aggravated assault charge following her arrest Wednesday morning.  Kimberly Dejac, 58, was taken into custody by Riley County Police at approximately 11:25 AM while in the 1400 block of Flint Hills Place.
Dejac was arrested in reference to an incident that occurred Monday in the 2500 block of Brockman Street in Manhattan. RCPD officers had responded to a report of a call that was domestic related in nature. Bond was listed as $5,000.