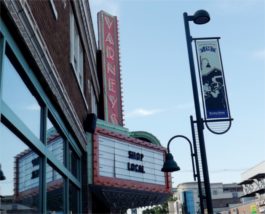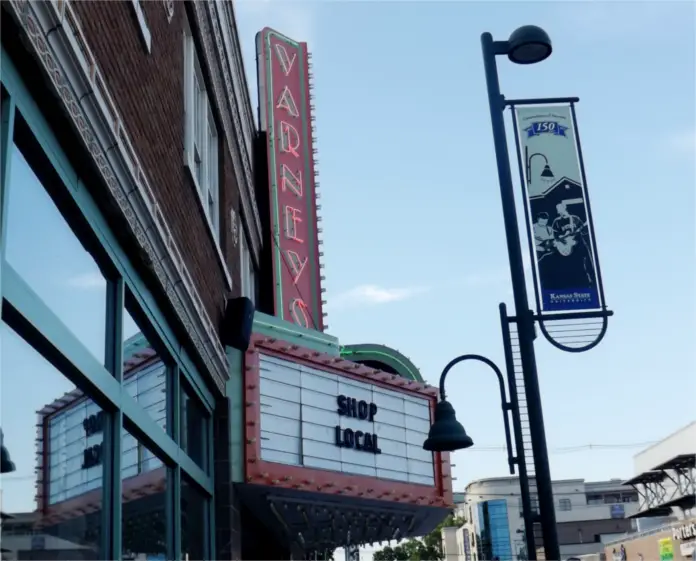 Updated Friday 11 a.m.
An Aggieville historian spoke with KMAN Friday morning about the evolution of Varney's Bookstore.
Varney's announced it will be closing Thursday.
KMAN's Dave Lewis interviewed Dan Walter about about the storied past of Varney's and can be heard below.
Also, KMAN's Cathy Dawes was able to interview the President/CEO of Manhattan Area Chamber of Commerce, Lyle Butler, regarding the store's closure.
LyleButler-ManhattanAreaChamberof-Commerce.mp3
---
Thursday:
An Aggieville mainstay will close its doors at the end of the month.
Varney's Book Store — first opened in 1890 — has announced Thursday it will close all its locations on June 30 in a letter published by the Manhattan Mercury.
Owner Jon Levin told the Mercury that losing its contract as the K-State Student Union Bookstore and K-State Athletics text book supplier affected the store's revenue, along with online sales from competitors.
Levin said the store's revenue has declined 80 percent in the past three to four years.
Below is the full letter from Levin:
It is with great sadness that we announce the closing of Varney's Book Store in Aggieville. At the same time we will close all of our stores throughout Kansas. We will formally shut our doors for business on June 30. Varney's has served K-State and the community for a wonderful 126 years as a locally owned family business.
We wish to thank all of our employees who through the years have helped make us who we were. Many worked as part time student employees while going to school at K-State. Others worked full time and dedicated many years of their careers working with us. We truly appreciate each and every one of you.
We also want to say thank you to the hundreds of thousands of customers, who for over a century have come through our doors, shopped through our catalogs, clicked through our websites, gathered with us at many a bowl game, celebrated New Year's, and watched a parade or two in Aggieville. Many of you have followed us on Facebook and Twitter as well. No matter how you came to us, it was a privilege serving each and every one of you.
We are proud of the contributions we have made to our community over the years both as a business and as individual community leaders. Manhattan is a great place and we still hold an optimistic view of the region's future. We see many positive things happening here. As individuals we look forward to helping with that vision for both Manhattan and K-State.
There will be information on our website (varneys.com) and our Facebook page concerning outstanding gift cards and rewards card points. We will have a final liquidation sale and following that there will be an auction of our furniture, fixtures, and equipment. Details of those will be announced soon. We invite you in for those events or just drop by to share some fond memories with us.
Sincerely, Jon Levin and family