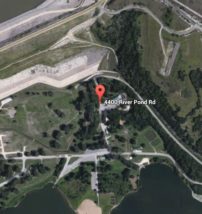 A Wamego man was arrested Friday night for three counts of aggravated incest.
Martin Ray Johnson, 39, was arrested at 7:45 p.m. Friday evening at 4400 River Pond Rd., which is in Tuttle Creek State Park just north of Manhattan.
According to the arrest report from the Riley County Police Department, the victim is between the ages of 16 and 18.
Johnson was released on a $50,000 bond.