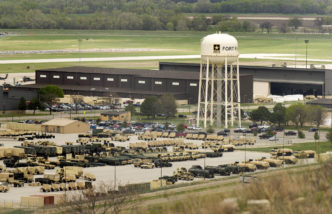 A 1st Infantry Division Soldier was found dead July 8 following an apparent motorcycle accident near Vinita, Oklahoma.
Pvt. Kaleb Ryan Davis, a combat engineer with the 41st Engineer Company, 1st Engineer Battalion, 1st Armored Brigade Combat Team, 1st Inf. Div., was on leave at the time of the incident.
"Soldiers of the 1st Engineer Battalion are mourning the loss of Pvt. Davis," said Lt. Col. Scott Miller, commander of the 1st Eng. Bn. "The battalion is prepared to support Kaleb's family and friends during this time of passing."
Davis joined the Army in March 2015 and arrived at Fort Riley that July. He was 20 years old.
His awards include the National Defense Service Medal. He had not deployed.